Simply upload your videos and photos and earn cash.
When a brand, agency or just anyone who finds your work outstanding purchases a video or photo from your online Foap portfolio, we share the profit with you 50/50.
Take part in creative video and photo Missions for brands and win hundreds of dollars!
Submitting a video or picture to one of our Missions is an easy way to make your hobby even more profitable. Simply follow the Mission brief and upload one or multiple videos or pictures that reflect what kind of imagery the brand is after.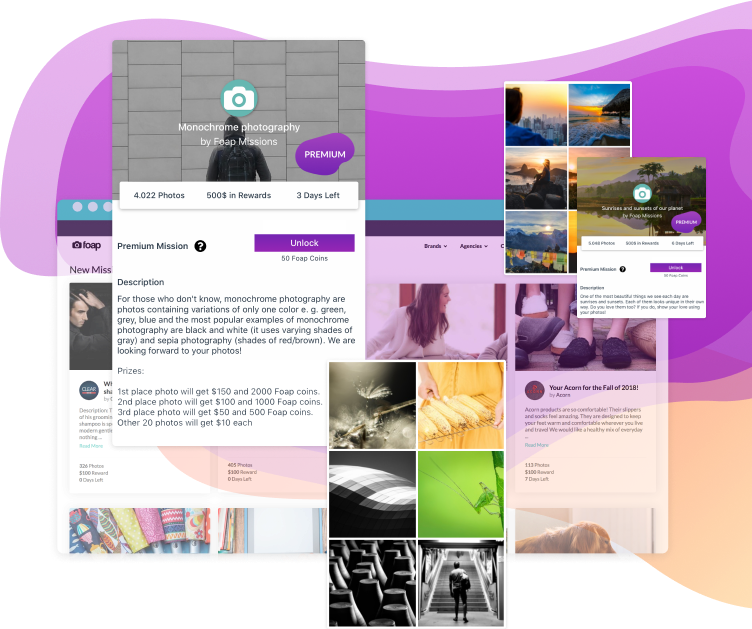 Get it now!
Why wait? Foap is a great way to turn your videos and pictures into dollars you can spend on buying better equipment and becoming even a better video and photographer. Join our community and be inspired by the creativity of over 3 Million creators.