Do you worry that your chances are low when it comes to winning against powerful brands that spend huge budgets on social media advertising? Can you afford to ignore an astounding 800-million daily active users base of Instagram? Time to change your mindset and enter the game!
Instagram users love to engage and are famous for their creativity! It is not easy to build your dedicated audience on Instagram. Definitely, it does not happen overnight, but try out some of our tips and techniques to consequently develop your brand's presence on that important channel where visual content plays a vital role in building your brand's online presence.
Creativity is king!
Instagram is a platform that has already proved to be extremely useful when it comes to providing opportunities for business – big and small. Corporate giants learned how to dominate the game and field. Companies like McDonald's, Starbucks, Adidas and Nike already established an impressive number of followers and had done so pretty much thanks to their audience supplying them with user-generated content that they later re-published. But worry not! It is not a game of budgets, but one of creativity. And the sooner you will learn how to create and share compelling visuals, the better for your business. Let's start!
1. Connect all your social media accounts and be consistent
Make sure that all your social media accounts are connected, especially if you have a strong fan base in one of them that can influence your audience to follow you on Instagram. Share your content across channels to promote it. Do not worry if your limited budget does not enable you to create fresh content daily – repurpose what you have created every now and then. Make sure your that original, on-brand and authentic images catch the eye of your audience.
2. Write a compelling bio
Write a description that grabs attention – make sure that your profile bio states what your business is about so your new audience can be attracted. Craft your message, do not be bold – try something catchy and creative, do not be afraid to show personality. After all, in the marketing game, you either stand out, or you do not stand a chance.
Add a link to your website that is a must.
3. # Hashtags – make sure you learn everything about them
Just recently Instagram enabled the use of # in the bio. Think if you should go with a generic one or already promote one created exclusively for your business. Both have persuasive arguments for and against, but if you are not sure, start with a generic one. It will generate some publicity for you for free!
Rather than on keywords, Instagram search feature depends on particular hashtags. When working on your business' marketing strategy make sure to list a few that you will use to make sure your posts show up in the search results. For a company that sells green and natural cosmetics these could be #beauty, #care, #soap, #eco, #natural, #personalcare. Then think if you can already work your brand's particular # and start using it along the popular ones.
Hopefully your public will also it when showcasing pictures of your product and it will make it easy for you to find user-generated content co-created by your consumers.
4. How to gain visibility and audience on Instagram
Once you learn how to use hashtags correctly and which ones work for you, be consistent. At the same time remember to mix the usual ones with some that refer what the picture shows. Do not repeat the same set of # all the time – this would make you look like a robot, and that would kill your social media branding. Another common mistake lot of business make is using random and irrelevant hashtags. The trick to gain visibility on Instagram is to use a right set of trending and popular hashtags and mix them with whatever is relevant to your post and brand.
Play with them! Using proper hashtags will enhance your brand's visibility and reaching audiences who are not yet aware of your brand.
Researchers at Georgia Institute of Technology and Yahoo Labs took into account 1.1 million photos on Instagram. They concluded that posts with human faces are 38 percent more likely to get likes than those without faces in the picture. They were also 32 percent more likely to generate comments from users, and the relationship between likes, comments and ranking is engagement – the Holy Grail of success on Instagram and way to drive organic reach with no extra cost.
5. Brand imagery is your focus #1
Custom brand imagery can be either done in-house or produced by an external photographer. If your budget is tight, one great way is to crowdsource it among your customers with the help of Foap.com or directly if your audience is big enough.
Attractive on-brand visuals are critical to your success in winning Instagram followers base and extending them to become your brand ambassadors. Even if your budget is small, consider brand photos to be crucial to your overall success and make sure you make the right choice.
Using Foap will enable you to crowdsource on-brand visuals at a cost of one single photoshoot. Instead of one location, one photographer and style you can choose from hundreds or thousands crowdsourced among the public and your customers. Not only will you be exposed to great photos but also showered with ideas for your product's communication and branding.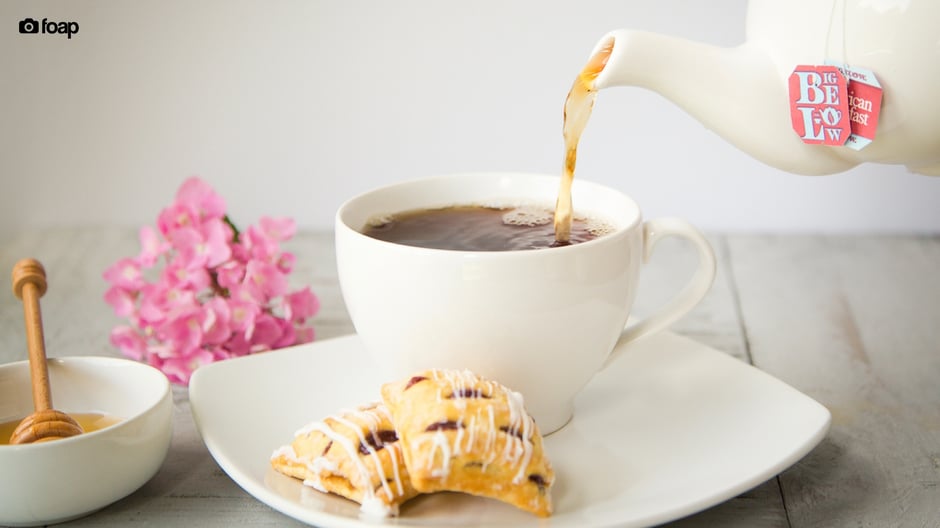 6. Start using Instagram stories
Instagram Stories is a way to post content that will not stay visible forever, as all pictures and videos put there disappear after 24 hours. Play with stories to show your public some behind the scenes content, combining pictures and videos to keep your audience engaged.
One compelling advantage of using Instagram stories for your brand is the ability to add links to it! That means that if you present a product in a story, you can add a link to your e-commerce store and your audience by simple "swipe up" movement will be taken directly to purchase!
7. Share the conversation!
We all know that producing your on-brand visuals for Instagram is quite time-consuming, especially at the beginning, but do not just focus on yourself and your brand. Learn how to comment on other people's posts and how to reply to comments and direct messages sent to you. Make sure you go through these conversations and reactions to have a better understanding of what kind of content resonates with your target audience.
Social media, as the name states are all about being social and conversational, building connections and sharing other people's content. When you regram content produced by your followers or even brands who are not your direct competition, you can quickly secure initial momentum, especially when you are new on Instagram and your audience is small. Do not be afraid of doing that!
Check out various third-party apps to regram exciting content on Instagram.
8. Test, test, drive to make your brand fly!
It is fundamental to post engaging, attractive content on Instagram, yet is equally crucial to monitor the performance and reach of these posts. Make sure to keep track of weekly stats, note down most successful posts, measure # used (Stackla.com is a free and easy tool to do the job for you), do not be afraid to experiment. At the same time have the general strategy ready before you do anything and use it as reference and backbone to keep consistency.
9. Emojis count! Do not miss out
We hear you – emojis might be baffling. However, it seems that emojis are here to stay and call for your attention. In 2015, AdWeek announced that 92 percent of digital consumers use emoji. Even Google's getting on board with emojis, apparently now anticipating the rise of emoji SEO. No, seriously, they are. Before you roll yours out, check out what Instagram has out there for you – a whole study released by the company on what is called – "Emojineering" – observing what they call the exciting "rise of a new language".
What counts most on Instagram is engagement!
Recently Instagram shifted away from a chronological feed so now it shows users what it believes they want to see. Instagram's secret algorithm discovers this by monitoring the photos a user likes or engages with. Therefore, depending on how you play it, this could mean better or worse visibility for your brand.
When discovering your ranking, Instagram will take into account whether users have interacted with your content in the past, the number of likes and comments your post already have had, and how recently you posted, so be consistent and post regularly and make sure your posts reflect your audience's preference.
To rank higher and increase your visibility, you must encourage users to engage with your content more often. In order to do so: make sure your account is public, host giveaways or contests, collaborate with other users, accounts and social media influencers at a micro-level or – quite simply – ask them to contribute. After all, you are a newbie in the big marketing game and asking for help is just natural to give your brand a kick!
And do not worry if you can't post every day! Most successful brands post roughly 10 times per month. Rather than spamming users with seven posts a day, prioritise great content that's well thought-out, user-oriented and optimised for the times your audience is online.
Get on board! All the luck!
P.S. Are you a small business owner? Leave a comment and let our readers know what proved to be the most effective tactic for you so we can all learn and share the knowledge. Thanks!