User generated content is content that is generated by normal, every day people. Typically, these people are either your current consumer or client or your targeted consumer or client. Some forms of user generated content include videos, reviews and images. When an individual writes a review of the food your restaurant served them, they are creating user generated content. When someone takes a video of your hotel and posts it online for others to see, they are creating user generated content. Or, when someone posts a picture of themselves wearing a dress your business sold to them on your social media page, they have created user generated content.
There are many different ways that a business can develop user generated content. Crowdsourcing is one of the effective ways that businesses are obtaining images today. Crowdsourced brand imagery involves businesses turning to their consumers and asking for images. Here is more information on what crowdsourced brand imagery is and why your business can benefit from utilizing it.
Why Use Crowdsourced Imagery?
As a business, the images that you use to market your business play a key role in obtaining consumers and retaining the clients you already have. The right images can help your customers immediately identify your business, obtain new customers, or lure consumers in to buy your product. There are a number of ways that you can obtain images for your business, including stock photos, hiring a photographer, or using crowdsourced imagery.
There are many benefits associated with crowdsourced imagery. The images can be customized to your brand, the photos convey your brand's message, and you are able to create a consistent and recognizable appearance for your clients and customers. Crowdsourced images also help establish an emotional connection with those who view the images, especially when they realize that the images are taken by people just like them. Lastly, the photos are original photos that are not used anywhere, and they are authentic. This helps to establish trust with customers. They know that the image that is being portrayed is the same image that they will see when they walk into your hotel, bar, restaurant, or retail store, or when they visit your website.
Who Has Had Success With Crowdsourced Imagery?
Studies have shown that crowdsourced imagery is a better way to connect with your customer or client, gain their trust, and entice them to do business with your business. Many large corporations are using crowdsourced imagery and having success with their marketing campaigns thanks to these images. Some of the recent campaigns include:
Nivea
Nivea recently used crowdsourced images to help them obtain pictures submitted by users that helped to convey that the product used natural elements and the lifestyle that the product is targeted to. They received a versatile bank of images that helped to show beauty, lifestyle, and care-themed photos that accurately represented Nivea.

French's
French's turned to crowdsourced images to help them obtain photos that show how consumers are using mustard. The only requirement was that the photo had to showcase food and a bottle of French's mustard. They received many unique photos that helped capture the many different ways that one bottle of mustard can be used, all sent in by people who actually use the product.
Five Star
Five Star used crowdsourced images to help distinguish their products from all of the others on the school supply shelf. They received pictures of students actually using their products, which they were able to use to effectively market their products to other students.
How Can I Use Crowdsourced Imagery in My Marketing Strategies?
In order to use crowdsourced imagery in your marketing campaigns, you have to first obtain the crowdsourced images. You can often combine the effort of obtaining the photos with using them for marketing. Some strategies include:
Contests
Many businesses ask customers to submit photos of their business or product. Your company may then offer an incentive to users who submit photos that are shared repeatedly or those that end up being used by your company.
Endorsements & Promotion
Another way that you can obtain and use crowdsourced images is by offering endorsements or promotions. For example, you may offer a 10 percent coupon to users who submit and share a photograph of themselves enjoying an ice cream treat in your restaurant.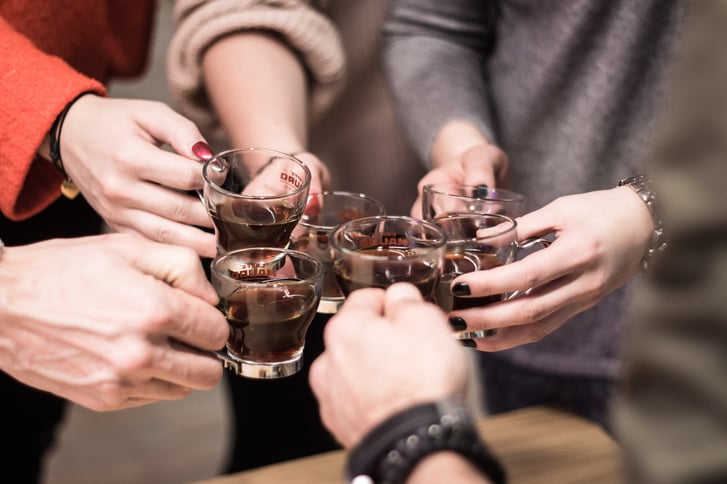 Discussion Forums
When you are looking to obtain crowdsourced images, talk about it in your discussion forums. Those who read your forums will be sure to see your request and submit pictures, therefore displaying your brand to others.
Blog Articles
Blog articles are another resources that can be used to obtain and utilize crowdsourced images. Ask for the images and then include the images in your blog posts to remind people to continuously take photographs.
Website Pages
Many companies that are on the lookout for crowdsourced images have a page on their website dedicated solely to crowdsourced images. They feature consumers enjoying their beach resort, eating their favorite dishes, or wearing their new dresses at fancy events. Updating this page allows you to show off your product, while also showing consumers enjoying the products you have to offer.
Social Media
The last way you can obtain and leverage crowdsourced images is to ask for them on social media. Ask your followers to tweet out their favorite photo of them enjoying your product. Or on Facebook, encourage users to share and like their favorite photos involving your brand. Social media helps you to obtain images quickly while also allowing the users followers and friends to see the posts.
What Does the Future of User Generated Content Hold?

User generated content has been around for centuries. However, the Internet has caused user generated content to explode, and it is not expected that user generated content will slow down anytime soon. People are tired of seeing images that do not represent a brand. If they feel an image is generic or fake, they tune it out and ignore it. As such, it is important to use authentic images that capture the attention of your audience, and user generated content allows you to do just this.
Brand imagery plays an important role in marketing your business. When you need images, there are many benefits to utilizing custom crowdsourced photographs to get the images you need. Although there are many options for obtaining the images, using a company such as FOAP, allows you to get a complete set of custom images that convey your brand message without the hassle of waiting on consumers or wading through photographs that are unusable or don't convey your company's brand and vision. You will have access to thousands of photographers and get the right images for your company to use on your website, social media pages, and for other marketing efforts.
If you are looking to learn more about creating a visual brand identity and how crowdsourced photos can help, be sure to download the infographic: The Who, What and How of Creating a Visual Brand Identity today.